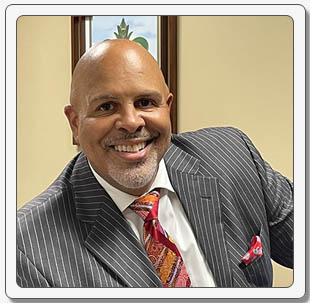 Stephen M. Smith began his law practice in 2002. He is an advocate for those needing representation in both civil and criminal matters with particular emphasis on criminal matters and personal injury. Mr. Smith has a passion to aid those facing injustices that was born out of his own observations and experiences with injustices he saw first-hand growing up.
Mr. Smith's law office is located in New Orleans, Louisiana, but he represents clients throughout Louisiana and beyond. He is a proven litigator with an impressive track record in state and federal courts as well as administrative tribunals. He possesses a strong courtroom presence with a unique ability to connect with judges and juries. His rapport and professionalism with opposing counsel help to facilitate the absolute best results for his clients.
Mr. Smith has traveled outside of Louisiana to speak on select law topics. He is a graduate of the Southern University Law Center and Florida Agricultural and Mechanical University. He is admitted to practice in all State and Federal Courts in Louisiana and is a member of the Louisiana State Bar Association, the Louisiana Association for Justice, The National Association of Criminal Defense Lawyers and the Louis A. Martinet Legal Society.
Contact Us for a FREE Consultation
Stephen M. Smith & Associates, LLC

Address:
1425 N. Broad St., Ste 201
New Orleans, LA 70119

Phone: 504-947-1400
Email:

 [email protected]