Personal Injury
Personal injury is an injury to the body, mind or emotions, as opposed to an injury to property. Personal injury claims can be made for a wide variety of reasons, but they all center on the injured party suffering some kind of loss due to the negligence or recklessness of others. What may originally look like a minor injury may turn out to be more serious than it seemed. If you or a loved one has been injured in an accident, you should consult a lawyer before you accept what an insurance company presents as its settlement. At the Stephen M. Smith & Associates, our attorneys can help you understand the full extent of coverage you can legally claim.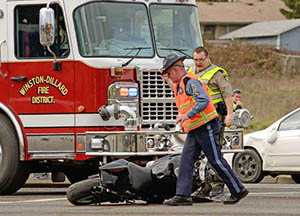 Car accidents caused by careless or dangerously distracted drivers, drunk drivers, uninsured drivers or hit-and-run drivers
Motorcycle accidents caused by negligent drivers or hazardous road conditions
Pedestrian accidents in which drivers failed to yield or drive with caution Commercial truck accidents involving delivery trucks and commercial vehicles Public transportation accidents involving streetcars or RTA buses
Slip-and-fall accidents and other premises liability injuries Dog bites (pet owners are strictly liable for harm to others)
Workplace injuries, including heavy equipment accidents, dangerous machinery, construction sites, maritime or motor vehicles, at docking facilities or construction sites, or any work-related accident
At Stephen M. Smith & Associates we can not only help you discover the extent of your damages, but we can also make sure that your claim is addressed in a timely manner. Even though insurers may try to convince you that a lawsuit is unnecessary, their initial offer is most certainly an underestimation of your actual damages. Insurers are expected to keep costs down for the benefit of their policyholders, but you are entitled to full compensation. Often, insurance policies are filled with complicated language that can be confusing to an untrained reader.
DO NOT let the insurance company use you, Call Stephen M. Smith and Associates TODAY at 504-947-1400.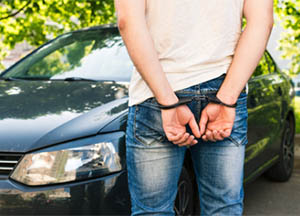 Criminal Defense
SHUT UP and LAWYER UP!! If you are arrested immediately assert your right to counsel and DO NOT under any circumstances talk on the jail phone about any allegations against you because your call is being recorded!
Criminal law is a complex body of state and federal legislation. In fact, each state often sets its own definitions and punishments for state crimes. Generally, the sooner a criminal defense lawyer is brought into a criminal case or investigation, the better the results are for the client. Do not wait until your charges are accepted!
You have a right to an attorney throughout the entire process. When it comes to criminal cases, an experienced and effective criminal defense attorney can mean the difference between a prison sentence and reduced or dismissed charges.
At Stephen M. Smith & Associates we are dedicated to defending the rights of the accused and our criminal defense attorneys are committed to the presumption of innocence. Even in a misdemeanor case, a good criminal defense attorney can make a serious impact on the outcome of the case by ensuring that the rights of the accused are protected throughout the entire process. For these and other reasons, it is essential that those accused of a crime select the most competent, experienced and effective attorney.
DO NOT PLAY with your legal defense, call Stephen M. Smith & Associates at 504-947-1400.
Felonies
Misdemeanors
Municipal Offenses
Federal Crimes
Federal Criminal Defense
White Collar Crimes
Burglary and Robbery
DWI Defense
DMV Administrative Hearings
Sex Crimes Defense
Child Pornography
Computer Crimes
Domestic Violence
Defense Parole and Probation Violations
Murder Assault and Battery
Drug Crimes
Property Crimes
Criminal Damage to Property
Arson Fraud
Theft /Shoplifting
Juvenile Cases
Prostitution
Habitual Offender Defense
Bond Hearings
Kidnapping
Weapons Charges
DWI, Municipal and Traffic
DWI
A DWI charge is very serious. Driving under the influence is a severe crime in every state. The consequences of a conviction are life-altering. If you don't seek a professional DWI lawyer to protect your rights, you may face:
Jail time Job loss
Loss of driver's license
Insurance coverage complications
Impounding of your vehicle
Ignition interlock device
Probation Community service
Alcohol education/ treatment/assessment
Restricted interstate or international travel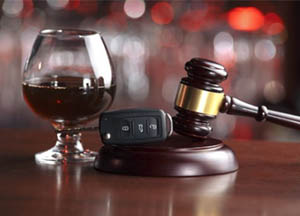 Stephen M. Smith & Associates provides experienced and skilled defense for clients charged with drunk driving. If you have been arrested for driving while intoxicated (DWI), sometimes referred to as driving under the influence (DUI), we can help you. We can defend you from criminal charges and help you save your license after an arrest. If you have been arrested for DWI you MUST immediately request an administrative hearing to prevent your license from being suspended 30 days after your arrest. Failure to request this hearing timely will result in you losing the right to contest the automatic suspension.
Municipal
Everybody comes to New Orleans for a good time; however, sometimes that time turns out bad. When you are arrested for municipal crimes such as fighting on Bourbon Street, Drunk in Public, Trespassing, etc. contact us immediately. We will provide you with the best representation and if you are from out of town we can often times resolve any legal issues without the need for your presence in Court.
Traffic
Traffic citations left unattended are a great way to ruin your day. When you get a ticket let us represent you. In most cases we will get your charges dropped or reduced without the need for your appearance in Court. In any event, our fee will be less than the fine should you pay the ticket without our representation. In addition, we will work to prevent a moving violation from appearing on your driving record whenever possible.
We offer the best resolution of a bad situation before it gets worse.
Contact Us for a FREE Consultation